Highlight: Continued mostly dry.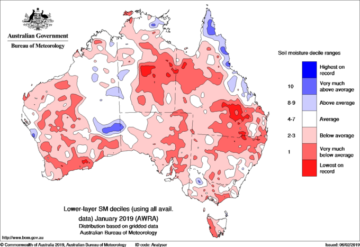 Discussion: The Australian drought intensified in January as "lowest on record" soil moisture widened in Queensland and central Northern Australia. Below average to much below average soil moisture conditions cover much of eastern Australia except very wet northeast Queensland. Western Australia dryness also strengthened.
Week 2 Ahead: February 17-23, 2019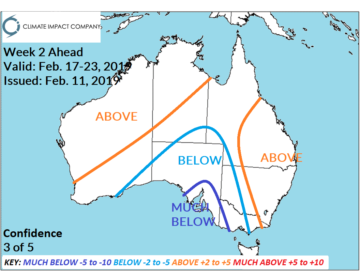 Comment: Despite a cool wave into southern Australia during the period the entire continent is drier than normal.
Week 3 Ahead: February 24-March 2, 2019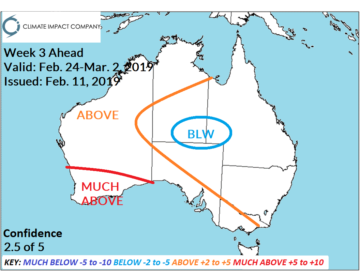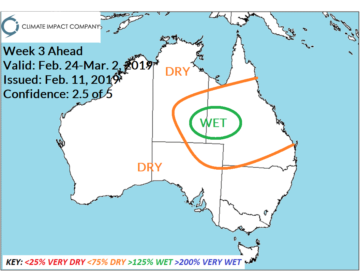 Comment: Mostly dry and warmer-than-normal; the outlook could easily be warmer East.
Week 4 Ahead: March 3-9, 2019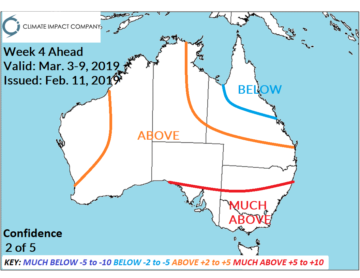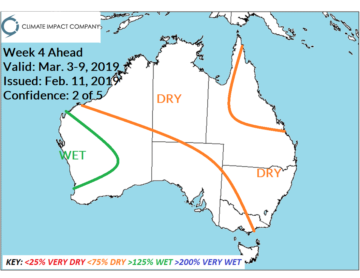 Comment: Overall dryness continues with wet risk across Western Australia. Anomalous warmth also dominates with hottest conditions compared to normal in the Southeast.