It's not enough to know the news.
You need to trust the analysis.
AgResource offers accurate research and unmatched understanding of global agricultural markets. For 30 years now, we've been the world's leading agricultural research service and advisory research firm. We provide the news, research and analysis you need to be make informed decisions and increase profitability.
Everything we do is backed by our own research and by partnerships with top experts from around the world, including our offices in Geneva and Brazil. Unlike many news or advisory services, we're not brokers or traders. We keep you informed about what's happening, why it's happening, what's likely to happen next and how to position yourself. All the decisions stay where they belong – with you. It's your farm; we're here to help you get the most out of it.
Not a farmer? Not a problem. Our clients include: traders, fund managers, investment banks, governments, elevators, processors, millers, food companies, importers, exporters, meat packers – just about anyone in agribusiness and agricultural markets. AgResource members span the globe.
Dan Basse
President
Economist Dan Basse has been in the commodity business since 1979, providing research and insight around the globe. His counsel is sought out in 81 nations — by farmers, elevators, soy and corn processors, wheat millers, food companies, trading companies, importers, exporters meat packers and more. Dan was raised on a dairy/grain farm in Waukesha, Wisconsin and graduated from the University of Wisconsin, Madison in 1979 and has worked with Professional Farmers of America, Brock Associates and the ag research division of GNP Commodities in Chicago. In 1987, Mr. Basse founded AgResource Company to serve the needs of the US and world agricultural community. Mr. Basse is a member of Farm Foundation and the Commodity Market Council.
William I. Tierney, Jr.
PhD
Dr. Tierney has been Chief Economist for AgResource Company since joining the firm in October 2011. He has over 32 years of experience working as a leading agricultural economist, primarily as a global crop market analyst. Positions that Bill has held include USDA's Principal Grains Economist; Professor in the Department of Ag Economics at Kansas State University; Exec VP for Research at a boutique commodity brokerage firm that serving mostly US ethanol plants; Head of North American Research for LMC International (an Oxford-based consulting firm); Senior Agricultural Analyst for Black River Asset Management – – a commodity hedge fund operated by Cargill; General Manager of Doane Advisory Services; Senior agricultural advisor in Iraq while working for the US government. Bill is a graduate of Michigan State University and the University of Missouri. Bill is married and has three adult children.
Ben Buckner
Grains Analyst
Grains Analyst Ben Buckner has been with AgResource since 2008, specializing in grains market research, and has been in commodity markets analysis since 2005. Ben began his career with the Research department at the Iowa Grain Company in 2007.
Ben hails from Nashville, TN, and graduated from Transylvania University in Lexington, KY, with a degree in economics.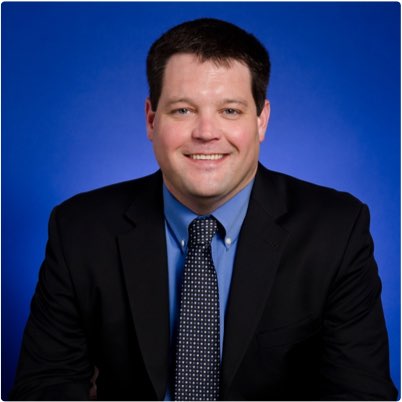 Nathan Losey
Grain and Livestock Analyst
Nathan Losey, Grain and Livestock Analyst, grew up on a family hog and grain farm in North Central Illinois. After college, he spent several years working on the family's farrow to finish hog operation before joining AgResource Company in 2005.
Nathan is a graduate from Western Illinois University with a bachelor's degree in agriculture business and a master's degree in economics..