Highlight: Western Russian Warmth Fades.
JAN-19 Precipitation Anomaly/Early FEB-19 Precipitation Amount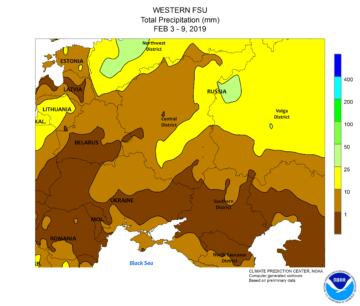 Discussion: Heavy precipitation eased soil moisture deficits in southwest Russia to parts of the Black Sea region. Ukraine observed beneficial precipitation in January.
A mild marine climate and eroding southwest Russia snow cover last week. West and southwestern Russia were drier than normal.
This week is mild and drier than normal.
Week 2 Ahead: February 17-23, 2019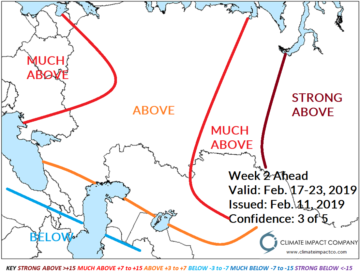 Comment: No arctic air in the pattern and Western Russia to the Black Sea region is mostly drier than normal. Central Russia is mild but snowy.
Week 3 Ahead: February 24-March 2, 2019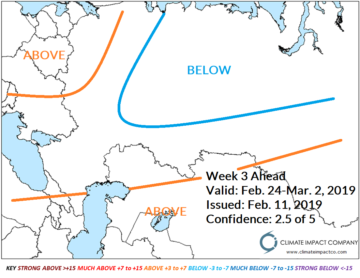 Comment: Turning colder across Western Russia. The Black Sea region to Central Russia observes above normal precipitation.
Week 4 Ahead: March 3-9, 2019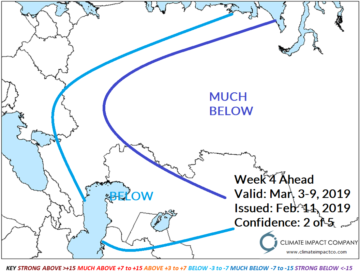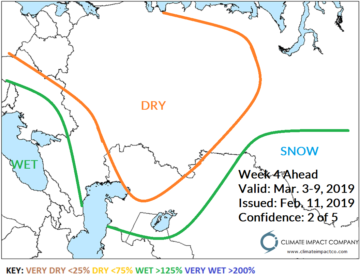 Comment: Advancing cold is indicated but with LOW confidence.